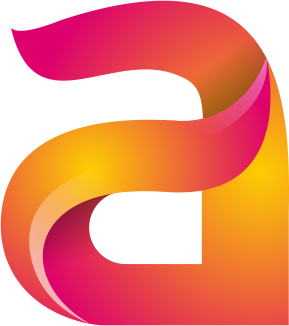 Laboratory Testing
Industrial Metal, Ores & Mineral
Iron Base - Low Alloy and Stainless Steels
Copper Alloys
Aluminium Alloys
Nickel Alloys
Zinc Alloys
Solders
Silver and Silver Brazings
Ferro Alloys
Ferro Silicon
Ferro Chrome
Ferro Manganese
Silico Manganese
Agriculture
Fertilisers
Pulses
Oil, Oilseed and Feedmeals
Cereals
Other Commodities
Petroleum
Diesel – High speed diesel, Low speed diesel
Insulation Oils - Mineral Inhibiting oil, Transformer Oil, Engine Oil, Gear Oil, Turpentine oil, Brake oil.
Gasoline
Karosene
Lubricating Grease
Furnace oil
Hydraulic Fluids – Anti-wear Hydraulic oil, Fire Resistance oil
Chemical
Chemical Inorganic and Organic - Copper Sulphate, Ferrous Sulphate, Boric Acid, Sodium Sulphate, Salt etc.
Acids Inorganic and Organic - Hydrochloric Acid, Nitric Acid, Phosphoric Acid etc.
Solvents – Organic and Inorganic Solvents.
Pharmaceuticals
Different types of Pharmaceutical Bulk Drugs
Drug intermediate
Tablets
Capsules
Liquid drugs and orals
Injectable
Inhalers
Other products related to Pharmaceuticals
Oil and Fats
Safflower Oil
Sesame Oil
Groundnut Oil
Palmolein
Cottonseed Oil
Castor Oil etc.
Microbiology
Agricultural Products
Sea Foods
Water
Beverages
Processed / Packaged Foods
Cosmetics
Medicines
Other Products
Food Product
Fruits and Fruit Product like juices and concentrates
Vegetables
Meat and Meat Products
Fish and Fish Products
Milk and Milk Products
Bakery Products
Ice cream
Dietetic Foods
Food Supplements
Water
Coffee and Tea
Soft Drinks
Wines and Spirits
Vinegar
Food Additives
Frozen Foods
Canned Foods
Egg and Other Food Products
Water
Packaged drinking water
Water for processed food industry
Packaged natural mineral water
Water for irrigation/ Industrial /cooling purposes
Distilled / Demineralised water
Borewell water
Waste water
Miscellaneous
Building Materials
Paints and Surface Coatings
Cosmetics and Essential Oils
Pesticides